"Just Another Day in Paradise"
Enjoy your stay at New Smyrna Beach in a top-rated, oceanfront condo at Chateau By the Sea!
Chateau by the Sea has so much to offer you on your stay! Catch a sunrise over the Atlantic Ocean from the bulkhead, spend your time poolside basking in the sun, or walk the beach to feel the sand under your feet. In addition, our beautifully landscaped courtyard has lush grass, palm trees, and blooming tropical plants. Our large grassy area separates the pool from the units and the beach is just steps away! The unique 'U' shape of the complex gives a very private, homey feeling.
A great vacation destination for you, your family, and your friends! We think you will agree…Chateau by the Sea is the perfect place for your Florida get-away.
So, take a moment and browse through our website. Chateau by the Sea offers both one and two bedroom condos which can be reserved on a weekly or monthly basis. Each condo is tastefully decorated and equipped with all the conveniences of home including: designated high speed WiFi, TV and DVD.
To locate an accommodation for you and your family, select the dates you want to travel. Rates vary due to location, number of bedrooms, the season and holidays. For an exact quote, select your dates and before you confirm you will be able to review the rates.
Weekly Rate: $1062–$1250 per week | Monthly Rate: $2380–$5000 per month
You will love all New Smyrna Beach, Florida has to offer including 13 miles of pristine white sandy beach. We are a uniquely tucked away barrier island bordered by the Atlantic Ocean and the Indian River. Our city has developed into a rich community of arts, fishing, parks and entertainment, with numerous fabulous restaurants.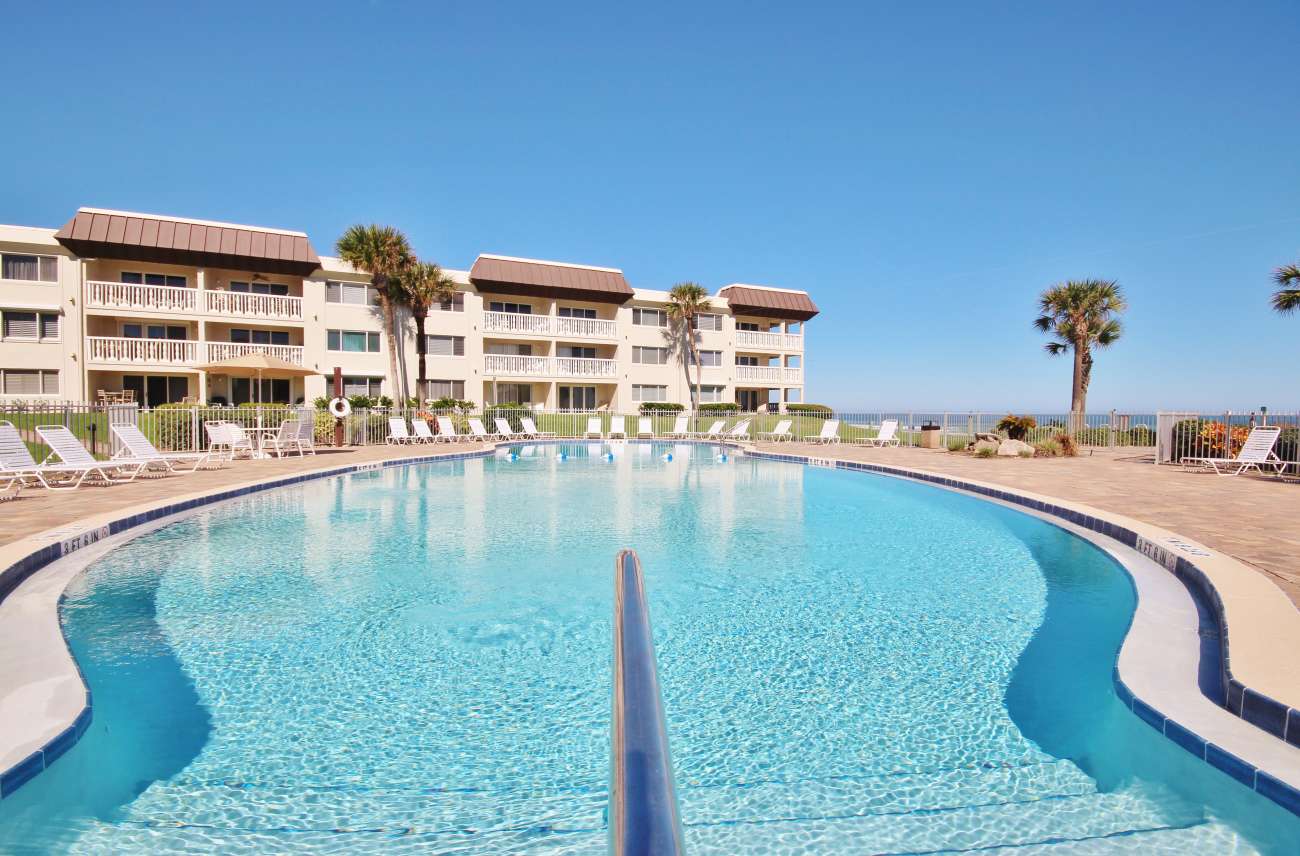 Spacious accommodations help you unwind and relax in a friendly atmosphere. Enjoy comfortable swimming year round in the beautiful turquoise Atlantic Ocean or at our oceanfront pool. Miles of sunshine, sparkling water and sand await your footprints.
Beautiful property, wonderful ocean view. Accommodations were great; condo had everything we needed. This is a very family-friendly property with direct access to beach.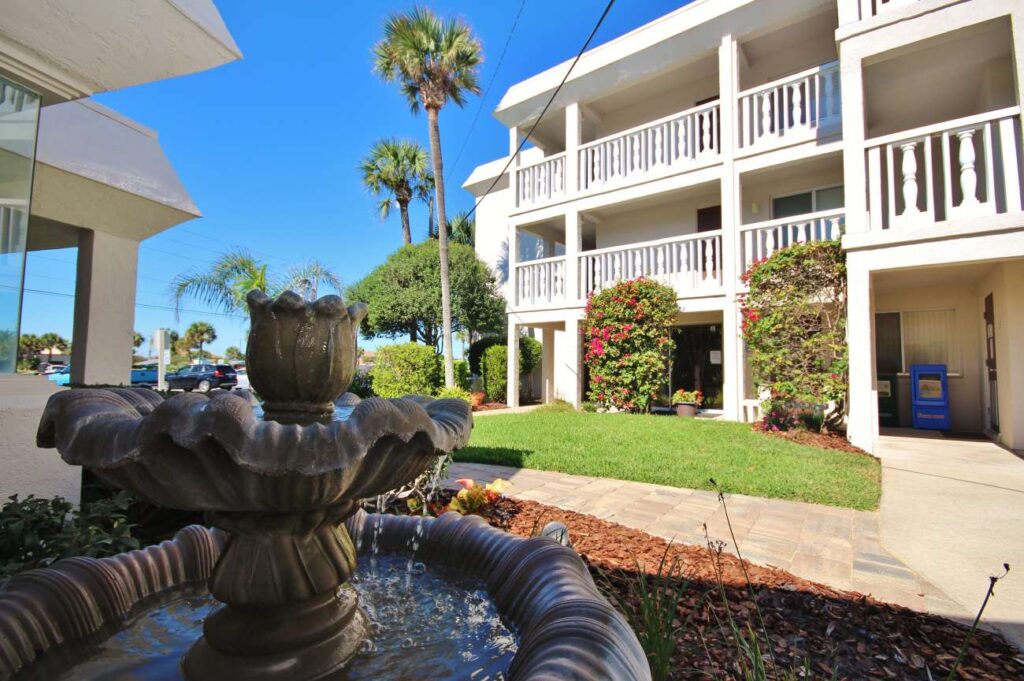 Chateau by the Sea is located at 3663 South Atlantic Avenue | New Smyrna Beach, Florida. An onsite management team keeps the complex neat and clean daily. Our condominium community boasts a family-friendly atmosphere with the largest property and the lowest density of units. Kodak moments await you in all directions- from the bright sunrises to the moon shining crystals on the ocean surf.
Our top-rated oceanfront condos are right next to beautiful 27th Avenue Beachfront Park. Our many amenities at the 3.4-acre park include: a boardwalk, basketball and racquetball courts, picnic area and pavilion, fishing and swimming on the beach, restrooms, natural beach area and a children's playground. Across the street is a 7/11, a RedBox, and an Ice Cream shop!
Still have questions? Head on over to our FAQs page!